Hey guys, long time no see. A lot has happened, and I'm sorry I've been non-existent on this site. I'll try to be more active but probably not this month. I'm being reduced to a part-time worker at my job due to horrendous budget cuts so I'll have a lot of time on my hands next month after comic-con haha
Anyways I was tagged three times so here's all my answers!

1. You must post the rules.
2. Each person must say 5 things about themselves in their journal.
3. Answer the questions the tagger set for you in their post and create ten new questions for the people you tag to answer.
4. You have to choose 10 people to tag and post their icons on your journal.
5. No tag backs.
6. No stuff in the tagging section about "You're tagged if you're reading this". You legitimately have to tag 10 people.

About me:1.)
I once ate a dozen smallish cupcakes for $10
2.)
I currently have violet/reddish pink/blue/purple/black-blue hair
3.)
Hella into K-Pop andTrot music, no regrets yo
4.)
I love clouds. Like, so much, you guys have no idea
5.)
One time I convinced a kid I was a witch and that I could teleport. To this day I have not told her it was a joke, and that was a couple years ago

Rose's questions:
1.) What's an story or idea that ended up going flat or just getting left behind? Would you reboot it if you could?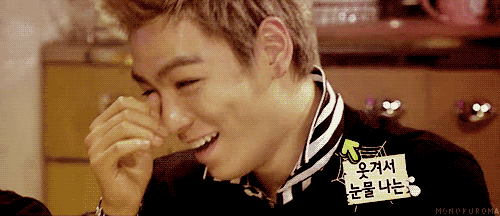 That list is a looooooooooooooooooooooooooooooooong one hahahahhahaha
2.) What song is stuck in your head right now? (if nothing then what is the last one you heard?)


Baby Don't Cry by Daesung
3.) Favorite video game?


That's a toss up between Sengoku Basara and Devil May Cry and Spyro
4.) Looking back at when you first drawing/writing, do you wish you could change the first real influence that ultimately effected your style?


Yes, so so so much
5.) You suddenly have 5,000 USD (not impressive but still) What do you do with it? (you can't spend it on yourself though.)


I'd probably give it to my sister, to help her pay off her car
6.) Embarrassing moment from elementary school?


I honestly can't remember, I don't remember much of my younger days though hahaha
7.) Favorite poet/poem? (if not author/writing)

Edgar Allan Poe

8.) Is there a fandom you were more popular in?


¯\_(ツ)_/¯ I don't really think I was popular in any fandom but I'll go with Bleach since it was the one I was a part of longest
9.) What's your skill level when it comes to cooking?


Not as bad as I make it out to be, but not anything impressive. As long as I have a recipe to follow I do alright
10.) If you could have one mundane superpower (like being able to light candles) what would it be?

Hmm..maybe the ability to turn water into coffee? Would that be considered mundane haha?



Snake's questions:

1.) Why did you first join DA?
I joined it for the Naruto art hahaha
2.) Who do you imagine you were in a past life?
Probably a nobody, or maybe like a soldier or something? There's a myth about how birthmarks are signs of how you died in a previous life and I have this biggish one on my lower back like someone shot me or speared me, and I can't stand having my back exposed, so I like to pretend I was someone cool and I was betrayed or ambushed. But maybe I was just dumb and like fell onto a sharp rock or something haha
3.) What's the worst job you've ever had?
I've only ever had one paid job and it has it's awful moments but it's not terrible
4.) Do you care what strangers online think of you?
Nah, I don't even know them so why bother haha
5.) Are you sensitive or thick-skinned?
I'd guess thick-skinned? I don't know, maybe more like in-between
6.) If money wasn't an issue, what would be your ideal job/occupation?
Traveler, exploring every corner of this wide world
7.) If you could magically master any skill of your choosing, what would it be?
Hmmm...probably guitar
8.) Do you think the way people see you is the way you see yourself? Or do you think you have a 'real you' that people don't normally see?
This is a tough one because I feel like the way people see me is much different from how I see myself, but that there isn't necessarily a 'real me' that they don't normally see. You know what I mean?
9.) If you could live in any fictional universe, which would you pick?
10.) If you could switch universes to your answer for 9, would you want a fresh start and go alone or would you want everyone you know from this universe to come with you? (you can't pick individuals, it's either everyone or no one)
*Indecision intensifies*
Jen's Questions:


1. What is your favorite TV Show?


Running Man! It's insanely hilarious ahaha
Plus it has these two babes, Kim Jong Kook (left) and Song Ji Hyo (right)

2. What is your favorite Movie?


Man there's so many I like. Commitment, Alien, Jurassic Park, LOTR..... :c

3. If you had to choose between Tsundere (Asshole turns out to be Soft Hearted) and Yandere (Cutie turns out to be obsessive/psychotic), who would you rather be your spouse?


Definitely Tsundere. An asshole who's kind at heart is just too adorable. Plus they're less likely to kill you or chain you up in a basement!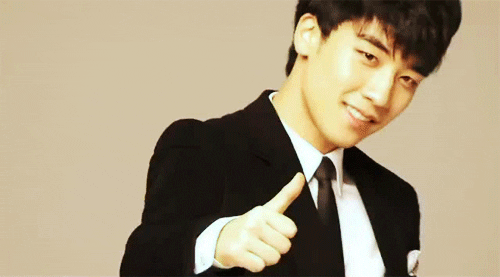 4. Who is your favorite Youtuber?


Probably Tobuscus

5. If you could be blessed with godly talent in only one art medium, yet suck at others, what medium would it be?


Mmmm....honestly I'd love to be able to paint traditionally.

6. So you receive $16 Bil, after putting some into savings, charities and investments, What is the first material thing you would buy? and Why?


$16 billion???
I would buy a house in like, 5 different countries, so that I have someplace to display my 5 giant dragon statues which may or may not be rigged to breathe fire.... >D

7. What is your favorite song or genre to get you in the mood to art?


Hmm...it varies quite a bit actually. Some days a song or particular genre will get my creative juices flowing, but the next day it won't.

8. If you could have any animal as a tamed pet - mythical or real - what would you want?


...................
A dragon
|D

9. Someone handed you plane tickets to any where in the world your heart desires, What would your first (locally traditional) dinner consist of?


Mmmmmmmm, maybe Naengguk, in South Korea? That sounds interesting!

10. What is your favorite video game?


Toss up between Sengoku Basara, Devil May Cry, and Spyro
My Questions:


1. If you could be anyone in the world right now, who would you be?
2. Favorite show of all time?
3. Do you prefer driving long distances or flying there?
4. You find a wallet with no ID but nearly $4000 in cash. What do you do?
5. Tea or coffee?
6. Curse word of choice, if any?
7. You have the ability to tame and keep any living animal today as your loyal companion, what do you choose?
8. You are given the option to get magical powers, but only at the cost of someone else suffering greatly. You can choose what power(s) you get within reason, but you can't pick or know who suffers the consequences, whether it be your closest friend or the most wanted criminal by the FBI. Do you accept?
9. Cats or dogs?
10. If you had the chance to go and explore space, meaning you would discover new planets and other lifeforms, and knowing you'll likely never make it back home, would you?
I tag: